THE ULTIMATE COMBINATION OF TRANSPARENCY,
LASER GLARE PROTECTION, AND COLOR FIDELITY
Protection against 532nm laser strikes
High transparency
Provides protection against glare and flash blindness
Minimum optical density (blocking strength) =OD2.0.
Peak: OD5.0
Wide angle protection
Developed using holographic nanopatterning technology
​
​
Filter system ready for night flights
Anti-reflective coating (ARC)
UV protection offers day and night compatibility
Custom engineered frame for additional safety
Color balanced for optimal comprehension of cockpit instruments and airport lights*
​
​
*Independently tested by the Civil Aviation Technical Centre of the French Civil Aviation (STAC). The tests do not imply similar minimum color distortion for all airport lights and visual aids.
​
metaAIR® Laser Glare Protection Eyewear have been independently assessed by ICS Laboratories and are EN166 and
Z87+ certified.
MX3™ multilayer holographically recorded nanostructures protect against 532nm laser strikes
​
MXColor™ nanopatterned layer offering extra clarity and
compatibility with cockpit instruments, HUDs and runway
lights
​
meta-CLEAR™ 1.7mm thin ultra lightweight Trivex optical material
​
AR M-Clean™ Oleophobic anti-smudge backside lens coating
​
​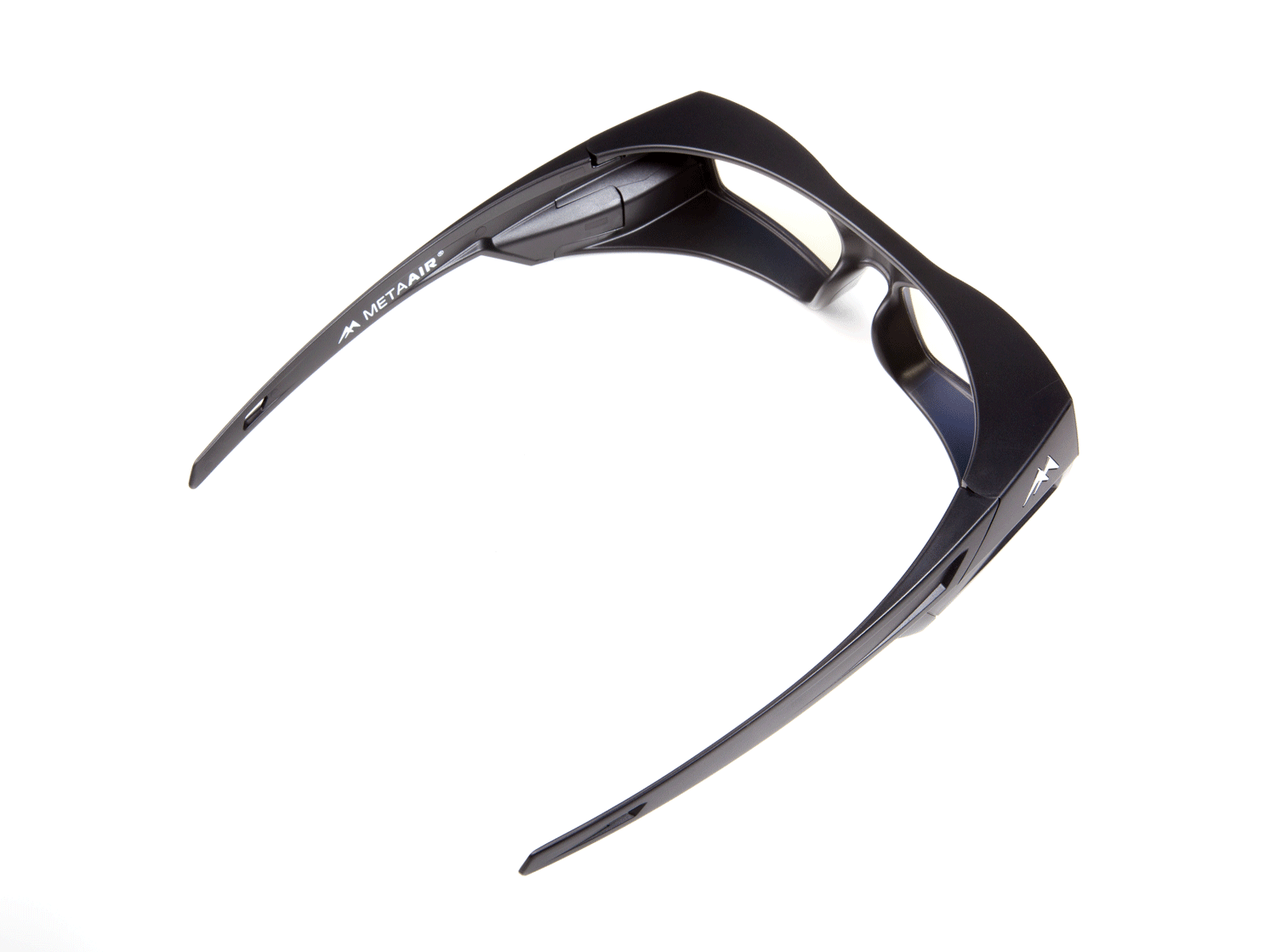 E N G I N E E R E D
F R A M E
M-Tec™ proprietary blended TR90LS-7 premium nylon frame. Impact and chemical resistant in a lightweight, premium material
​
X-BlockTM proprietary laser strike blocking side shielding
​
Matte black anti-reflective frame texturizing to minimize
laser reflections
​
Full-Flex™ 50 percentile Alderson headform fit compliance for ultimate global head comfort and headphone compatibility
​
420SS Tri-lobular hinge screws
​
Attenuated enhanced cylindrical lens groove retention geometry for ANSI Z87.1 impact resistance
​
​
​
​
IMPROPER USE OF THIS EYEWEAR CAN CAUSE BLINDNESS FROM OFF ANGLE DIRECT LASER LIGHT.

This eyewear DOES NOT PROTECT from LASER GLARE OR LASER LIGHT at all angles and outside 532nm +- 2nm wavelength.

This product is designed to be used only by pilots who are exposed to diffused laser glare from a distance of more than 100m.

NEVER shine a LASER pointer into your face directly to test this eyewear while being worn.

Some common LASER pointers use a different wavelength that appears green but is not 532nm.

Other wavelengths will not be filtered by this product and your eyes will not be protected outside 532nm.
​
WARNING: RISK OF SEVERE PERMANENT EYE DAMAGE AND BLINDNESS