THE ULTIMATE COMBINATION OF TRANSPARENCY,
LASER GLARE PROTECTION, AND COLOR FIDELITY
Protection against 532nm laser strikes
High transparency
Provides protection against glare and flash blindness
Minimum optical density (blocking strength) =OD2.0.
Peak: OD5.0
Wide angle protection
Developed using holographic nanopatterning technology
​
​
Filter system ready for night flights
Anti-reflective coating (ARC)
UV protection offers day and night compatibility
Custom engineered frame for additional safety
Color balanced for optimal comprehension of cockpit instruments and airport lights*
​
​
Independently tested by the Civil Aviation Technical Centre of the French Civil Aviation (STAC). The tests do not imply similar minimum color distortion for all airport lights and visual aids.
​
metaAIR® Laser Glare Protection Eyewear have been independently assessed by ICS Laboratories and are EN166 and
Z87+ certified.
MX3™ multilayer holographically recorded nanostructures protect against 532nm laser strikes
​
MXColor™ nanopatterned layer offering extra clarity and
compatibility with cockpit instruments, HUDs and runway
lights
​
meta-CLEAR™ 1.7mm thin ultra lightweight Trivex optical material
​
AR M-Clean™ Oleophobic anti-smudge backside lens coating
​
​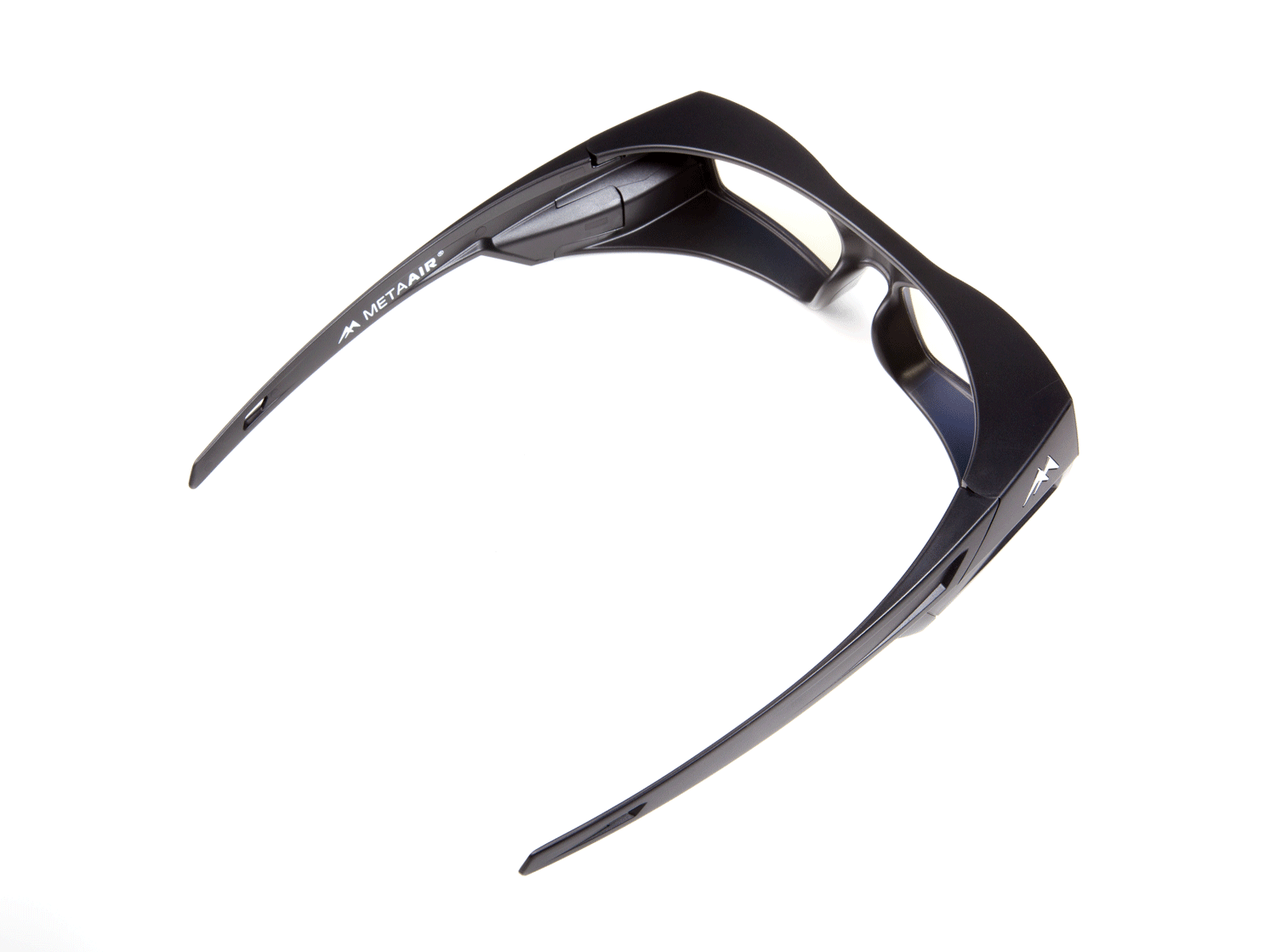 E N G I N E E R E D
F R A M E
M-Tec™ proprietary blended TR90LS-7 premium nylon frame. Impact and chemical resistant in a lightweight, premium material
​
X-BlockTM proprietary laser strike blocking side shielding
​
Matte black anti-reflective frame texturizing to minimize
laser reflections
​
Full-Flex™ 50 percentile Alderson headform fit compliance for ultimate global head comfort and headphone compatibility
​
420SS Tri-lobular hinge screws
​
Attenuated enhanced cylindrical lens groove retention geometry for ANSI Z87.1 impact resistance
​
​